We strongly believe that the world to a much larger extent needs food fueled by a more sustainable protein source. We are therefore passionate about larvae, flies and utilizing «left-overs".
Farmed salmon consume pellets consisting of 70% plant-based ingredients, with the remaining 30% taken from marine resources turned into fish meal or fish oil.
The ingredients for fish-pellets have changed very little in the Norwegian farmed salmon industry. At the same time, we know that the relationship and ratio between fat and protein influences growth rate, ingestion, health, and acquiring the optimal amount of fat for farmed salmon.
We can contribute to feeding farmed fish with a natural high fat, high protein, 100% organic ingredient containing a unique blend of vitamins and minerals for happy, healthy, fast growing fish!
Flying Feed Fredrikstad is approved for producing farmed insects for use as an ingredient in fish feed, under both Norwegian and EU regulations. Salmon feed can now contain insect meal from black soldier flies produced by Flying Feed Fredrikstad.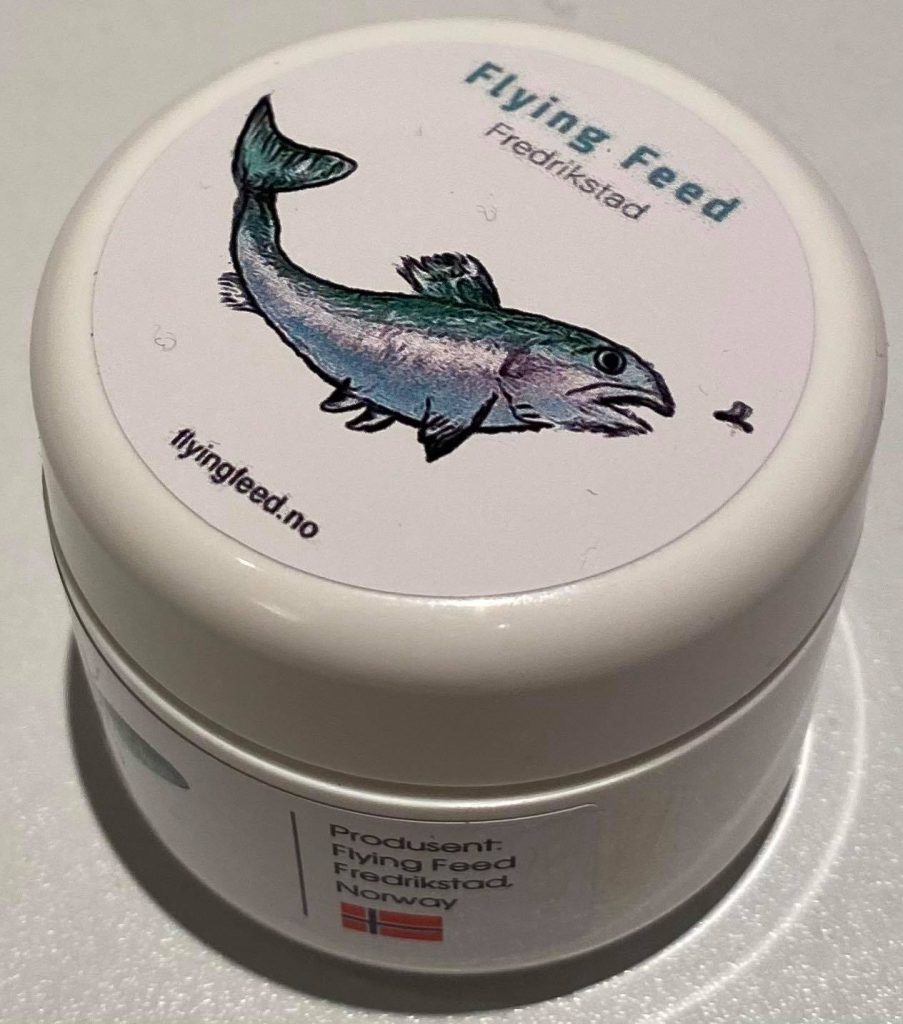 We have also developed a new fish food, based on the Black Soldier Fly, which is eminently suitable for acquarium fish. We have now begun to supply pet stores in the Østland area and the product will soon be more widely available.
We would like to thank Innovation Norway for support in the initial phases of our project.